Reading Time: 9 minutes
For many brands starting out on social media, gaining the highest number of followers possible to their accounts is their first big target. After that, it's all about getting the highest engagement rate. The better your engagement rate, the more likely you are to achieve your sales and marketing goals.
Your social media engagement rate tells you how well your content is received by followers and other users on platforms like Facebook, Instagram, Twitter, and LinkedIn.
Social media networks provide you with all of the data you need to properly track engagement in real-time.
In this article, we'll share with you:
What statistics you get back from the social networks and how to interpret them
What to do if you're not getting the results you want from your marketing campaign
How your brand can benefit from working with influencers and achieve a solid influencer engagement rate
12 Ways to Track Your Engagement Rate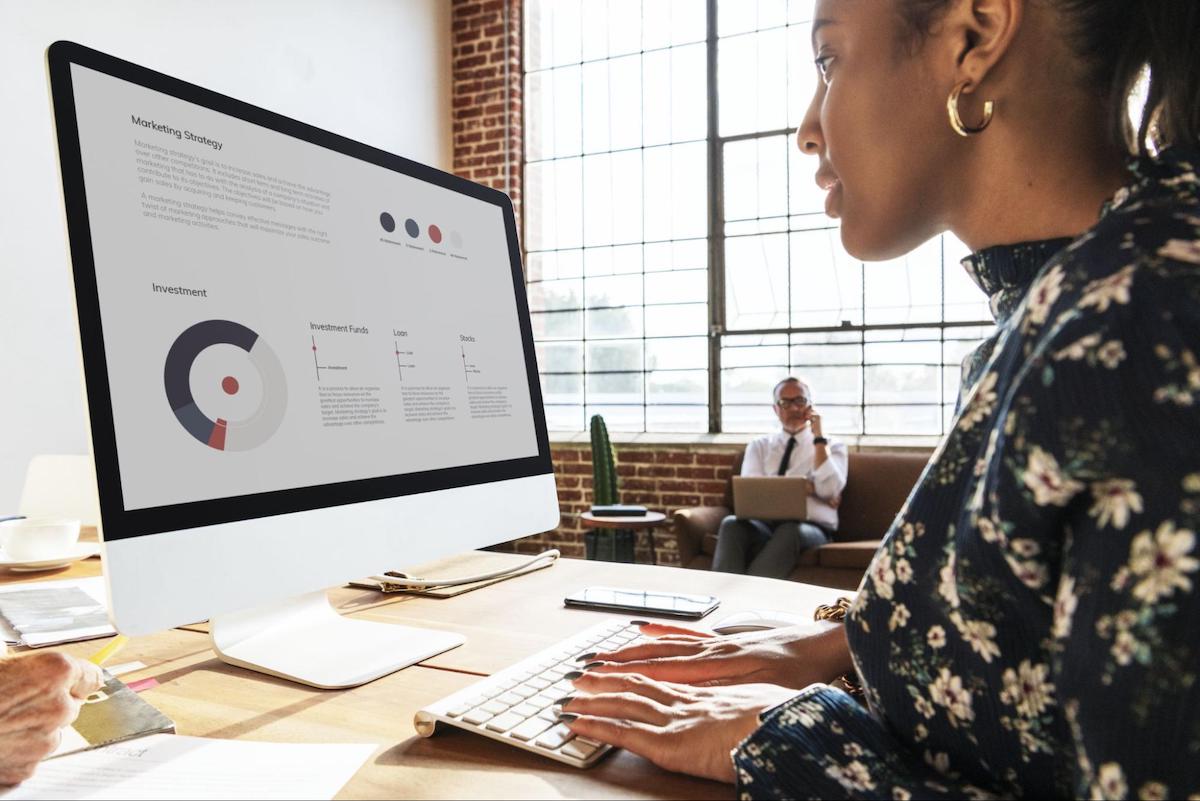 The standard engagement metrics (sometimes called social media analytics) used by brands to measure the success of their campaigns include:
1. Number of Likes
Your likes show the total number of followers and other users who have indicated that they approve of a post.
2. Number of Comments
Many followers will reply to your content, letting you know their opinions on what you've posted.
3. Number of Direct Messages
Other followers prefer to message you privately about the content of a particular post to find out more.
4. Number of Mentions
How many times do other users mention your brand in their posts? This is a great way to track wider awareness of your brand during any marketing campaigns you're running.
5. Number of Clicks
You can track how many users have clicked through to your website from either your profile or posts.
By using different tracking URLs for each post, you can see which posts persuaded people to click through to your website, leave an inquiry, or make a purchase.
6. Number of Shares
Every time a follower shares your posts with others, your content is visible to a wider audience. A retweet on Twitter is an example of a share.
The number of shares gives a strong indication of how popular a particular post has been.
7. Number of Profile Testimonials
On some social media platforms, specifically on Facebook pages and LinkedIn company profiles, customers can share their experiences of working with your company with other users.
8. Number of Profile Visits
The higher the number of users visiting your social media profile, the more visible and easily found your company is. This may also indicate increasing brand awareness.
9. Video View Metrics
Video is a popular and responsive form of content on social media.
The more people watch and the longer they watch, the greater your video marketing's impact. Instagram Stories are a great example of successful video ads.
10. Increased Follower Count
One of the primary goals for many social media marketing campaigns is follower growth — building the biggest possible audience among their target demographic as possible.
11. Sales
Some brands use social media as a revenue generation tool, and they can track sales directly from individual social media posts.
12. Inquiries
Other companies sell complex products or services that require consultation and customization prior to purchase. For these businesses, their aim in using social media is often to generate leads for their sales team to follow up on.
3 Different Engagement Rate Formulas You Can Use to Measure Success
So, what do you do with all the statistics generated from your social media marketing campaigns?
It depends on what you want to achieve but let's look at three different ways brands measure their success.
1. Individual Social Media Posts
Let's say that you upload a post to Instagram, and it's seen 500 times by your 5,000 followers.
Suppose 100 people like it, 50 people comment on it, and 25 people share it. That's a total of 175 interactions based on that one post.
Divide the number of interactions into your number of followers (175 ÷ 5,000), and you get 0.035.
Multiply this number by 100 to get your engagement rate for that post — 3.5%.
2. Total Engagement Over a Defined Time Period
As well as looking at individual post engagement, you could chart the success of posts created over time to determine whether or not you're using the right marketing strategies on your campaigns.
3. Lowest Cost per Lead or Sale From Social Media Content
Many brands decide which types of social media posts they create based upon engagement rates for different types of content.
Let's look at how a company may use engagement metrics to determine cost of sale or cost per lead.
If an e-commerce brand wants to use social media to increase sales, they may find carousel ads get more sales than video ads, so they'll create more carousel ads.
Likewise, suppose a company is selling complex CNC drilling machines worth millions of dollars to high-quality manufacturers. It may find that white paper downloads are more successful in getting valuable client contact data than linking to blogs on their website.
Why Engagement Rate Is Important
If your social media marketing campaign is going to succeed, it needs to be visible to your audience.
Over the past 15 years, social networks like Instagram, Facebook, and lately TikTok have been hard at work on the following two algorithms:
Figuring out how to present the content most likely to appeal to users in their news feeds
Figuring out how to charge companies to appear in those news feeds
Whether they've succeeded at the first project is for you to decide.
Nevertheless they have been very successful at the second one—let's show you how.
What Are Average Engagement Rates?
​In January of 2022, Influencer Marketing Hub released their incredibly detailed "Social Media Benchmark Report."
The report tracks the relationship between:
Social media networks
Social media users
Companies that advertise on social media
It revealed that 71.6% of social media users now search for information about brands on social platforms.
That's great news, but the median engagement rate for each post for businesses was 0.08%. In other words, for every 10,000 views, just eight people liked, shared, or commented on a post.
There are many different reasons for this, and yes, a lot of it is down to a deliberate policy by social media networks to encourage brands to pay to be seen by their target audience.
But many companies, from large brands to small businesses, are also culpable through poor social media management.
So how do you make this right?
How to Improve Your Engagement Metrics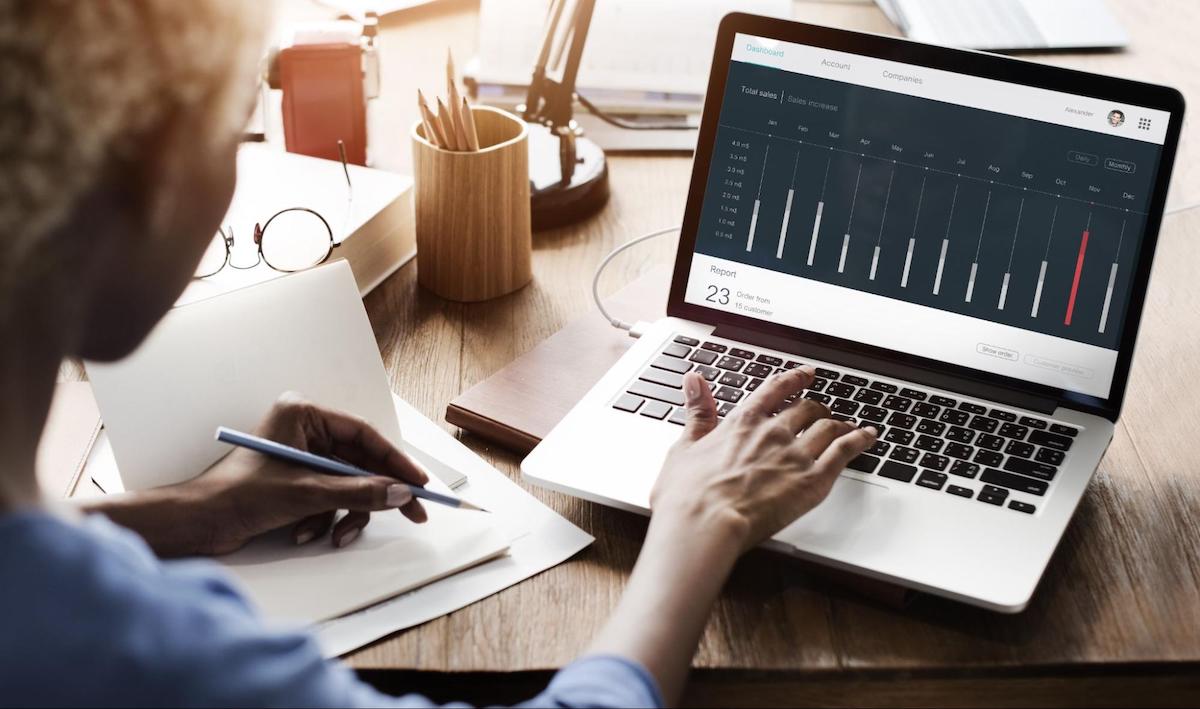 When many companies launch themselves on social media, there's an initial flurry of activity powered by twin beliefs:
"It can't be that hard to come up with great content all the time."
"If we do this for a month or two, the orders will come flying in."
Both beliefs are patently false, and companies see the reality of the situation in a short space of time. As a result, they become demotivated, and social media becomes an afterthought.
This then becomes a vicious circle. First, companies continue to pump out sales-focused content that gets few, if any, likes, comments, or shares.
Then, social media networks figure out that people don't really like your content, so they gradually begin to remove it from your followers' news feeds. Finally, companies notice that no one is seeing their posts and begin to wonder why they're bothering with it.
But there are ways to do social media successfully.
Below, we share with you:
What you can do for yourself and
How you can use influencer marketing campaigns to achieve the results you want.
Your 5-Step Social Media Relaunch Plan
To start off with, let's look at some of the most positive and productive actions you can take to build an audience and achieve a good engagement rate on social media.
1. Put Yourself in Your Customers' Shoes
Buyer personas are documents you and your team create containing information about the life of your typical customer. They include everything from a typical customer's education background to what job they do, how much they earn, what's important to them, and where they get their information.
Create as many buyer personas as you need to peer into the lives of each type of customer you attract. By doing this, you understand what's most important and interesting to them. Once you know them, you can tailor your posts to be more personal to them.
2. Commit to Making a Certain Number of Posts
It's a fact that the users and brands with a high engagement rate post content regularly.
Not too much, because too much content will likely lead to lower engagement rates meaning less chance of being in users' news feeds.
And not too little either, which also negatively affects your overall social media engagement rate.
Create a content calendar for your brand stretching 3-4 weeks in the future.
3. Don't ABC
Make sure your content is a mixture of educational and entertaining content in addition to promotional material.
People hate to be pitched all the time, despite what Alec Baldwin told his team in "Glengarry Glen Ross."
4. Make Yourself Easier to Find With Hashtags
Originally, hashtags were something on Twitter to make it easy to find messages relating to a particular topic. For example, TV companies use hashtags to get feedback on the latest sporting events.
Now they're important on nearly all social media platforms. Check out which hashtags are commonly used by people searching for information about your products and services and include them in your content.
5. Listen and React
Hashtags work both ways too. For example, you can use hashtags to see which users talk about your brand and its products or services.
Then, you can answer questions, address complaints, and build a connection by reaching out to existing and potential consumers, many of whom will not be expecting a response from you.
Working With Influencers to Get Better Engagement
Influencers are social media users who have built up an audience covering a specific interest, hobby, topic, or area of expertise. An influencer post will get a very high number of likes, comments, and shares compared with a standard user.
How do you get your brand in front of a relevant influencer's audience? By working with them.
This marketing strategy works very well. The standard influencer engagement rate is much higher than the engagement rates enjoyed by brands with even the most professional social media presence.
Here's our quick guide to choosing the right influencer to work with.
1. Which Social Media Channels Are Right for Your Brand?
Different social media platforms attract different types of users.
Likewise, when choosing which influencers to work with, make sure that they're on the right platform.
Many products have a striking visual appeal that you'll want to share with potential customers in your advertising — if that's true for your brand, Instagram may be the best platform for you.
2. Who's Leading the Online Conversation?
A great way to start is to use the hashtags you use in your own posts to find influencers whose audiences are interested in your brand and your products/services.
Read through their posts and get a feel for the type of content they post and read the comments they get from their followers.
Is the quality of their content of a high enough standard that you'd feel comfortable with your brand appearing on their channel?
If it feels to you like there'd be a fit, shortlist them.
3. Don't Judge an Influencer on Follower Count Alone
The lower the total number of followers an influencer has, the higher their influencer engagement rate.
That's because it's much harder to create content that appeals to 1 million followers than it is to 10,000 followers.
There are four different types of influencers:
Nano-influencers — up to 1,000 followers
Micro-influencers — 1,000 to 100,000 followers
Macro-influencers — 100,000 to 1,000,000 followers
Mega-influencers — more than 1,000,000 followers
Mega-influencers have a low engagement rate of 1.6% in comparison to nano-influencers whose engagement rates can be as high as 5%.
This means that you'll get a higher number of total engagements by working with a few different nano- and micro-influencers at the same time than you will with one macro- or mega-influencer. It'll be cheaper too.
4. Give Your Influencers More Creative Control
Successful influencers have to consistently create content of the highest quality to drive high levels of engagement.
Their ability to compose compelling, interesting, and noteworthy posts has led to their high influencer engagement rate.
Once you've started working with your influencer, give them as much creative control as you can. They know best how to get the buy-in and reaction you want from their followers.
5. Engage With Followers on Your Influencer's Account Too
When an influencer uploads your sponsored post to their Instagram account, their followers may have many questions about the products or services they're reviewing, showcasing, or promoting.
Ask your influencer to share with their followers that your company is at hand to answer any questions too.
Don't Do It Alone
You could do all this by yourself, or you could work with Markerly, the leading social media management and influencer marketing platform with 10 years' experience behind us.
Social media is unusual. It's a mix between a sales channel, a marketing channel, a PR channel, and a recruitment channel. Companies receive great results from it when they focus on what value they can deliver to their followers and clients.
For help in creating compelling content to deliver the highest engagement rate possible, please fill in our contact form, let us know more about your brand, and tell us the result you want to achieve.