Reading Time: 6 minutes
Open Instagram and you'll likely see a slew of influencers gracing your feed. While it feels like everyone and their mother is partnering with influencers, there's a good reason: It works!
Influencer marketing is taking the world by storm, connecting more brands with consumers. Done right, influencer partnerships are a win for everyone: You promote your business, the customer finds a product they love, and the influencer earns some cash for their hard work.
Of course, every business has to justify how it spends its time and money. While you should certainly keep your existing mix of email, organic content, and paid ads, it's a good idea to add influencer marketing into the mix, too.
The 8 Big Benefits of Influencer Marketing
Not entirely sold on influencers? Every business is different, but you'll likely see these 8 benefits of influencer marketing when you join forces with an experienced influencer.
1. Overcome Advertising Fatigue
If you aren't ready to give up your Google Ads campaigns just yet, we get it. It's hard deviating from advertising when it used to bring in a ton of leads.
But consider this: How many people are actually paying attention to your paid ads?
PPC dollars just don't go as far as they used to, especially in an environment where 45% of consumers use ad blockers. 
Influencers, on the other hand, have already captured your audience's hearts. Sure, your audience could scroll right past your influencer's content, but if it's an influencer they know and love, there's a good chance they'll stick around to hear their message.
2. Build Trust
No matter your niche, your audience needs to trust you to buy your products or services. But trust is in short supply these days, thanks to decreasing consumer confidence and brand loyalty.
Fortunately, the antidote is pretty simple: Influencer marketing helps brands build trust. Forty-nine percent of consumers make purchasing decisions based on what they see from their favorite influencers. This is especially potent for younger consumers, with 70% of Gen Z teens trusting influencers more than traditional celebrity endorsements.
3. Reach the Right Demographics
Who is your ideal target audience? If you partner with the right influencer, you'll have an immediate in with a readymade audience that's open to your promotions, which is a huge benefit of influencer marketing.
Instead of crossing your fingers and hoping that your ad targeting was on point, you can reach the right people by partnering up with an Instagram influencer. If you need to get in touch with Gen Z or millennial consumers, influencer partnerships make the magic happen.
And since 70% of Gen Z consumers say they have influence over what their family buys—including food and furniture—influencer partnerships deliver your promotions to Gen Z's social circle, too.
4. Get a Greater Return on Investment
Does your boss need to see black-and-white data in favor of influencer marketing?
Get this: Influencers generate 11 times more ROI than paid ads. For every $1 you spend on influencer marketing, you can generate $5.20 in sales, which is a tremendous benefit of influencer marketing.
That's an incredible amount of ROI, especially if you aren't getting as much traction on your other marketing channels as you used to.
5. Forge Long-Term Partnerships
Influencer marketing actually requires less work than you think. After you execute a campaign and get great results, you're free to continue partnering up with your favorite influencers. There's no need to source new influencers for every campaign—unless you feel like it, that is.
Over time, influencer marketing becomes even easier because you'll find a handful of experienced, trustworthy influencers who want to partner with you. This is a great way to score even more features from these influencers and deepen your relationship with their followers.
6. Build Brand Awareness
Brand awareness might sound like a woo-woo digital marketing metric, but it has a real impact on where your customers choose to spend their money. For example, if you want to buy shoes and have heard great things about Zappos shoes, you're going to shop there the next time you need a new pair of pumps.
Brand awareness not only puts your brand front and center in shoppers' minds, but it also gives you more visibility and clout as someone who can solve consumers' pain points.
The bottom line is that you need a multi-pronged approach to increase brand awareness, and influencer marketing can help you get there. This is especially powerful if you're launching a new product and need to build buzz fast!
Partner with influencers through a platform like Markerly to do an unboxing video, testimonial, or demo to generate more excitement. Since 63% of brands plan to increase their influencer marketing spend in the next year, be sure to take advantage of this benefit of influencer marketing.
7. Create Better Content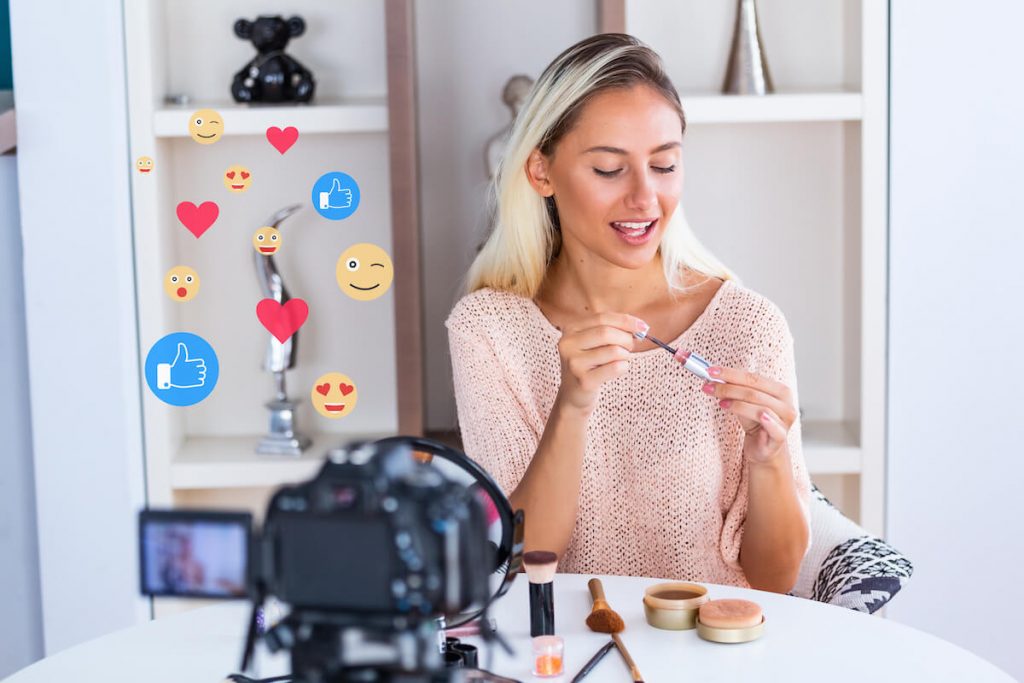 Lukewarm social media posts won't move the needle for businesses today. You need engaging, thumb-stopping content that makes users engage with you. That's a tall order, especially if you're running a content marketing department with few resources.
Since consumers trust influencer content more than branded content, an influencer partnership can help you get more engagements and sales. Influencers have their finger on the pulse of what consumers expect to see, so their content tends to be more relevant and entertaining to shoppers than anything you can make in-house, anyway.
8. Boost SEO
Search engine optimization (SEO) is a long game for brands, but it's still a worthwhile addition to your marketing mix. The good news is that influencer marketing campaigns will boost your SEO!
As long as you partner with the right influencers, they can improve your SEO through: 
Backlinks: Links make the world go 'round. When you partner with an influencer, they can help you generate more reputable inbound links. If your influencer is also a blogger, they can even give you a high-quality backlink from their site, boosting SEO even more.
Higher engagement rates: Search engines reward websites that engage their visitors. So, the more your content excites readers, the better your rank will be in search. Since influencer content is more desirable than branded content, this is a great tactic for improving your search presence.
Consistent content: Content creation is really hard, especially if you're strapped for time. One of the best benefits of influencer marketing is that your influencers can do the heavy lifting for you. It's much easier to post frequently when influencers are making content on your behalf! Shoppers will love the consistency and search engines will pick up on it, too.
How to Get Started With Influencer Marketing
Influencer marketing is an ROI gold mine for businesses, but you have to approach influencer relationships the right way. Make sure you pave a path to success by following these quick tips to reap the benefits of influencer marketing.
1. Create a Marketing Strategy
What's the purpose of your influencer campaign? You can't market yourself unless you have a goal first. Before you even think about approaching an influencer, make sure you've defined your:
Target audience
Marketing budget
Metrics and KPIs
2. Find the Right Influencer Partnership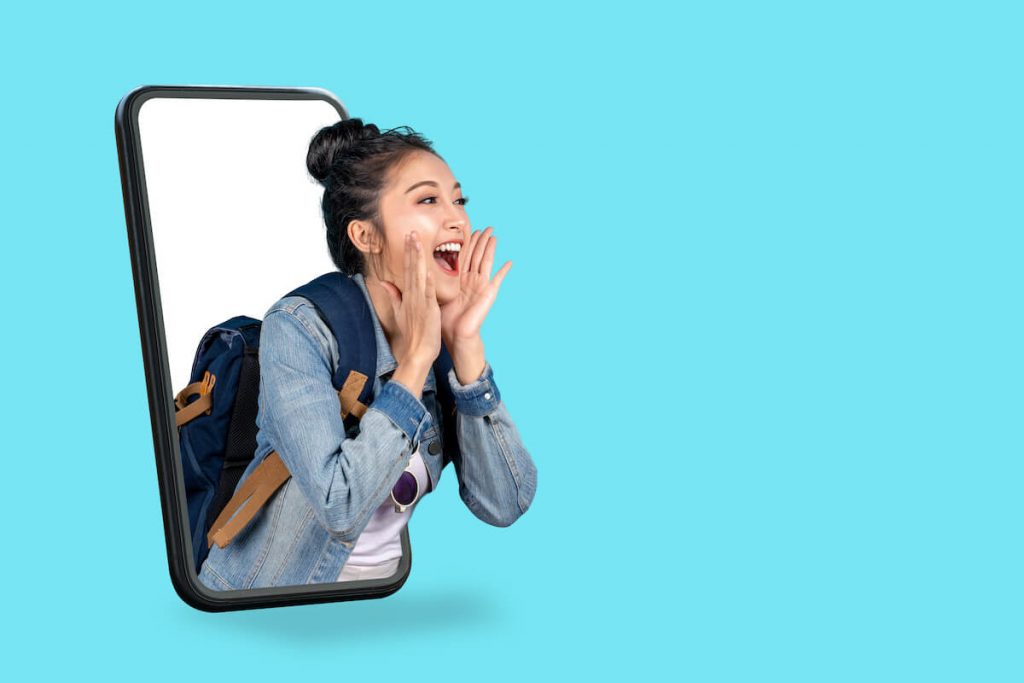 Sixty-seven percent of brands are concerned about influencer fraud, so it's important to choose a legitimate, experienced influencer. 
But how do you prove an influencer is legit?
Consider partnering with micro-influencers: They're smaller, more affordable, and tend to have better engagement with their followers, anyway. With an audience size of 5,000-20,000 people, micro-influencers will still give you a wide enough reach to generate ROI.
Look at their audience: Choose influencers who are already connected with your customer persona. For example, if your target persona is Gen Z, pick an influencer who is Gen Z and/or has Gen Z followers.
Check their metrics: Conversions, engagement rates, and an influencer's number of followers should factor into who you partner with. These figures aren't always available, but a little digital snooping can tell you if an influencer is real or not.
If you're in a pinch and don't have the bandwidth to find the right influencer, Markerly can speed this process up for you! We take on all of the research, hunting, and outreach to match you with the perfect influencer for the job.
3. Collaborate on Content
Once you've found the influencer of your dreams, it's time to collaborate with them. You obviously have some creative control here, but it's important for brands to let the influencer do their thing.
An influencer's followers will be able to tell if you forced the influencer to read a sanitized corporate script, so don't micromanage their content. To make this process even easier, set up a Trello board so you can track the influencer's progress and store all of your campaign assets in one place. 
Enjoy the Benefits of Influencer Marketing
Paid ads aren't generating the ROI that they used to. Instead of watching your ad spend go down the drain, funnel those resources into an influencer marketing campaign that gets results. There are so many benefits of influencer marketing, including increased brand awareness, better content marketing, and greater ROI. It's a true asset to your marketing mix that's definitely worth a shot!
Ready to kick off your first influencer campaign? Our tips will help you get started, but tools like Markerly simplify the entire process. Trust our influencer experts to find the right influencer for the job, amplify your content, track conversions, and everything in between.
Get in touch now to kick off your influencer marketing campaign.