Reading Time: 6 minutes
These days, it seems like your social posts, blogs, and emails just don't get the same traction they once did. That's because consumers don't necessarily want to hear from brands—they want to hear from other people about your brand.
Influencer partnerships are a great way to get more eyeballs on your brand, but most of these partnerships are usually one-and-done. Brands need an ongoing relationship with influencers who will elevate the brand to the next level, and that's where brand ambassadors come in.
This is much more than your run-of-the-mill promoted Instagram post. Brand ambassadors are influencer marketing on steroids, giving brands a much-needed jolt of engagement in an age where consumers tune out branded content.
Ready to see how it works? Learn what brand ambassadors are, why you need to partner with them, and five steps to finding the best brand ambassador for your business.
What Are Brand Ambassadors?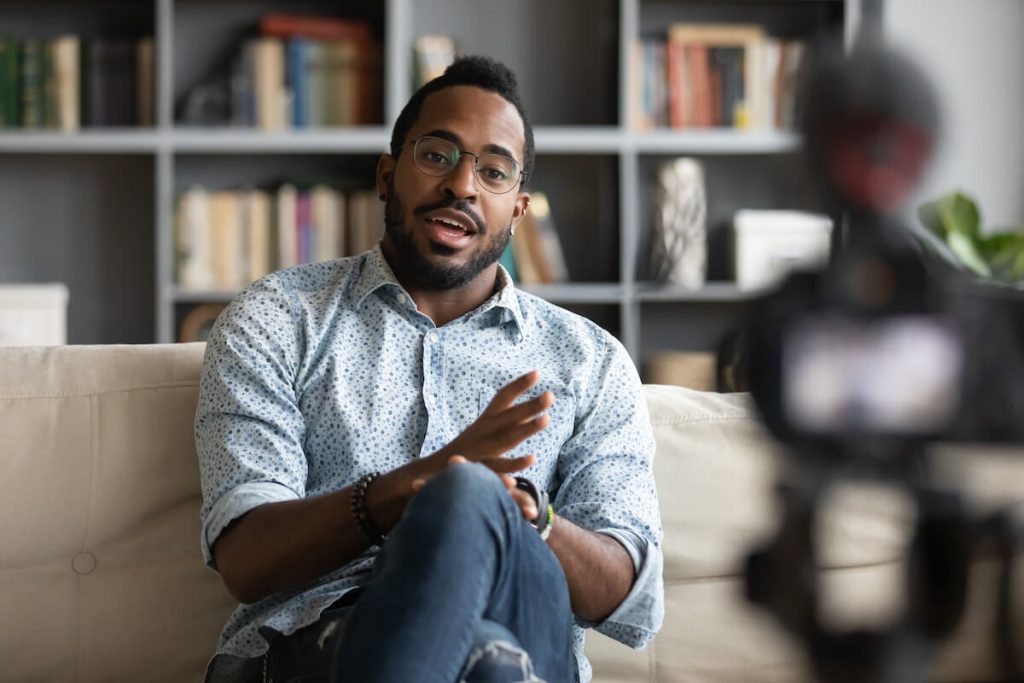 Your brand is the bee's knees, but it isn't enough for you to toot your own horn. You need credible third-party advocates to boost your brand, and that's why so many brands partner with ambassadors.
Brand ambassadors are similar to influencers in that they create and share content for your brand. But an ambassador takes things a step further, becoming more of an ongoing representative for your brand over the long run.
That doesn't mean a brand advocate is a spammy salesperson. They're still an influencer at heart, and they need to genuinely believe in your products and mission to do a good job.
And yes, there is a big difference between paying for a single sponsored post and hiring a brand ambassador. Instead of paying for a one-time post about your product, an ambassador works with you long-term.
Since 71% of marketers say that ongoing advocacy is the most effective form of influencer marketing, it's clearly worth your time. 
4 Types of Brand Ambassadors
The thing is, not all brand ambassadors are the same. There are actually four types of brand ambassadors for you to choose from, including:
Influencers: This is typically a transactional relationship where you pay an influencer to promote your product. Brands sometimes pay influencers in products or agree on payment to promote the brand on the influencer's social media platforms, blog, podcast, etc. 
Happy customers: Real customers make for enthusiastic brand ambassadors! Look for fans who engage with your business on social media, as well as folks who frequently refer other shoppers to you. 
Affiliate programs: With affiliates, you give a brand ambassador a commission every time they bring in a referral. It's a great way to boost sales with an incentive, although sometimes their content comes off as too salesy, so be careful. 
Employees: Employees should already be enthusiastic about your mission. If you want to take advantage of brand ambassadorship, ask employees to promote the business. Since shoppers trust employees 3x more than a CEO, it's a great way to build credibility.
Which is the best option for your brand? It comes down to your budget and campaign goals. Smaller businesses might have more success with employees and customers first, while more established brands might get more results with influencers and affiliates.
Why You Should Partner With Brand Ambassadors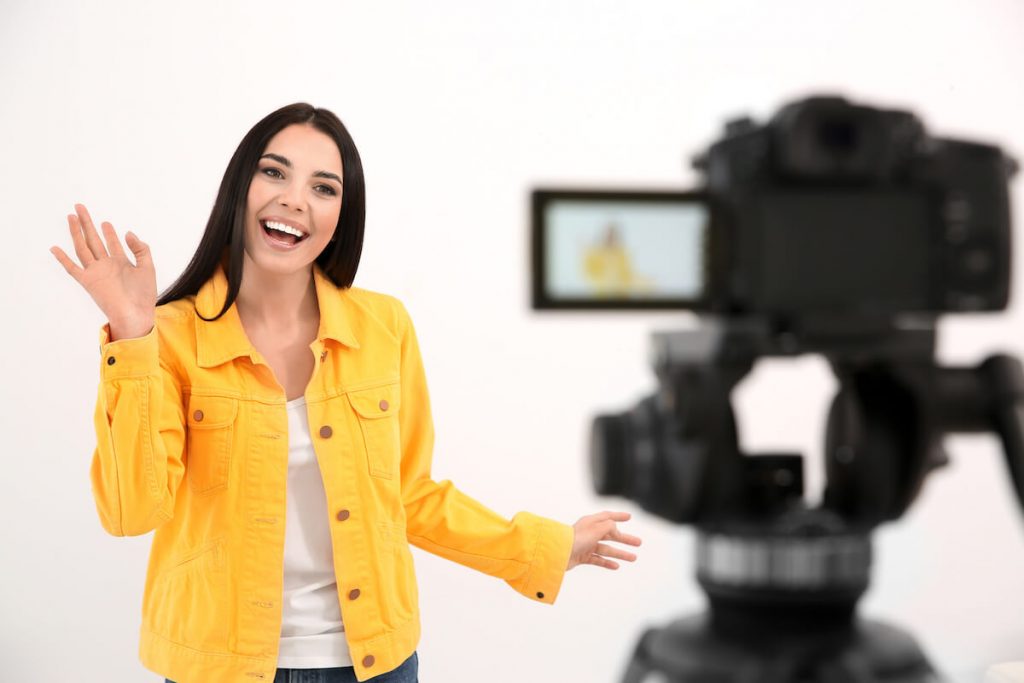 Brand ambassadors humanize your brand. They put a face and a story behind your awesome products, which is a must if customers are tuning you out.
A brand ambassador program is a fantastic way to grow your business because it helps you:
Generate more brand awareness: Brand ambassadors regularly use your products, so they're able to speak from personal experience. This builds a lot of trust with potential customers. Also, since ambassadors already have a large following, they're able to turn heads. In fact, 74% of marketers say word-of-mouth marketing generates brand interest, leading to more product sales.
Increase engagement rates and conversions: A whopping 84% of millennial consumers don't trust traditional advertising. Luckily for you, brand ambassadors are anything but traditional. Shoppers see ambassadors as fellow consumers. It's no wonder why ads featuring their user-generated content get 4x higher click-through rates.
Raise ROI: Brand awareness is great, but we know you need dollar signs in your bank account. For every $1 you spend on influencers as brand ambassadors, you can generate $5.78. Since the brand ambassador is doing most of the work, it's a smart way to increase sales!
5 Steps to Create a Brand Ambassador Marketing Strategy
If you've never partnered with a brand ambassador before, don't worry. Just follow these five steps to find the right ambassador for your business.
Step 1: Know Your Goals
What do you need to get out of this ambassador marketing campaign?
Your goals have a big effect on who you should work with. For example, if you need brand awareness with a word-of-mouth marketing campaign, that might mean going after micro-influencers or sourcing user-generated content from existing customers.
Your needs will dictate how you should partner with influencers, so always set your marketing goals before you partner with an ambassador.
Step 2: Find the Right Brand Ambassadors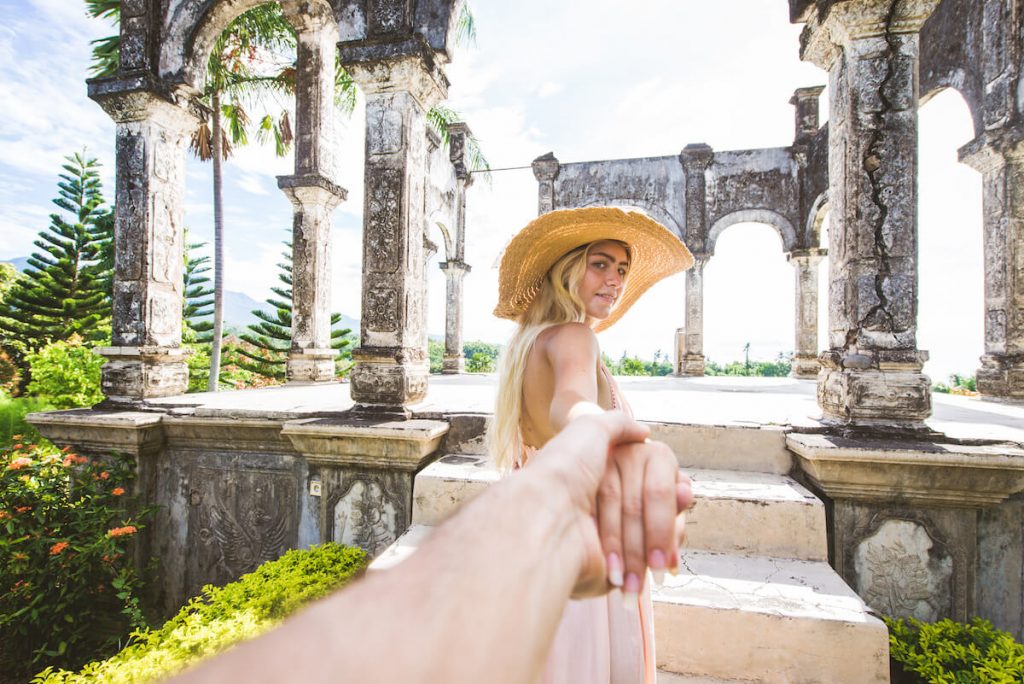 Not every influencer is going to be a fit for your business. You need to partner with someone who:
Appeals to your target audience: If you're an exercise brand, you would probably need to partner with an athlete as your brand ambassador, right? Your ambassador also needs a big social media presence so they can spread the word to your customer base.
Genuinely supports your mission: Consumers can tell when a brand ambassador is just in it for the money. You need to partner with someone who authentically supports what you do.
Has experience: It's okay to partner with a customer-turned-ambassador, but if you need to hit the ground running, go with a professional influencer first. These folks already know what it takes to do content creation consistently, and that's what you need to get results.
Step 3: Test Out Several Influencers
Brand ambassadorships are all about finding influencers you can trust. The best way to do that—aside from letting Markerly do the matchmaking for you—is to experiment with several influencers, bloggers, or content creators. 
Try doing a small campaign with several influencers at first. Track their metrics over this short-term relationship to see how they do. They should promote your business in a positive light, improving your overall brand image with their followers.
This is a little bit like dating, so you might need to play the field a little bit before you find The One.
Step 4: Iron Out the Cost Structure, Payment, and Policies
Once you've found a good brand ambassador, you still need to iron out the details of the arrangement. Because every ambassador is different, you'll need to work with your influencer on the specific cost structure, but they usually operate on:
Payment per post
An agreed-upon content rate (like 10 Instagram posts per month)
Free product in exchange for posts
Affiliate marketing commission
Choose the cost structure that works best for you and your brand ambassador. Keep in mind that most ambassadors earn $10-$15 an hour, or up to $58,000 a year.
You should also share your content marketing guidelines and campaign details with the brand ambassador at this point. That includes things like:
Editorial guidelines
Content calendars
Creative sourcing
Posting approval processes
Meetings
Step 5: Continue to Build Relationships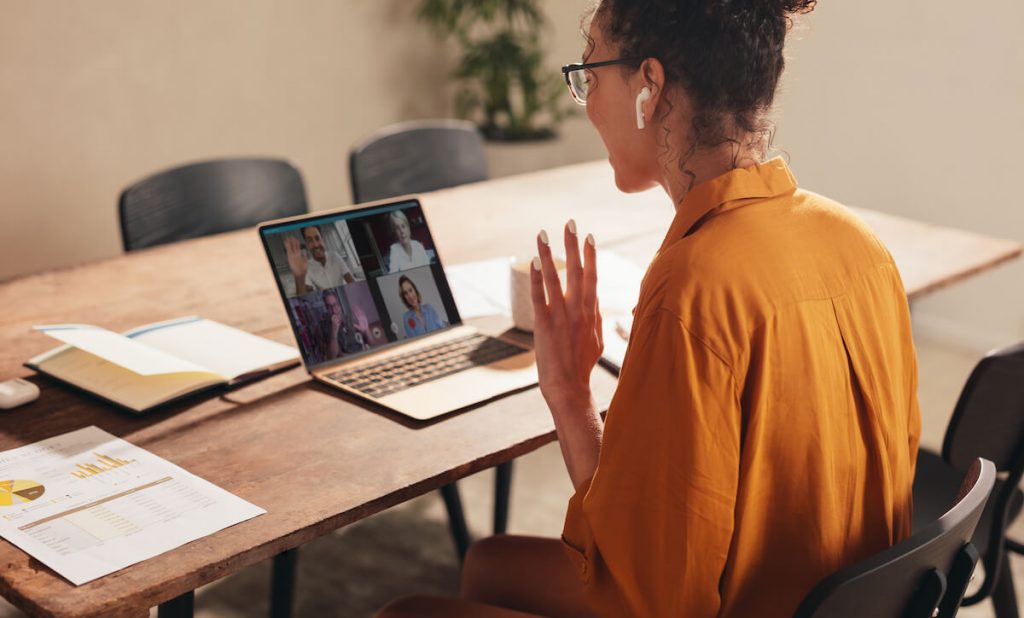 Unlike influencers, brand ambassadors are with you for the long haul. This is a long-term relationship, so you need to treat them like they're part of the team.
Always measure your ambassador's results to make sure it's working. This isn't about micromanaging their content, but ensuring that the arrangement is still a good fit for everyone.
Be sure to give your brand ambassador feedback on their content, including all of the things they're doing right.
If you really like your ambassador's work, invite them to more campaigns! Reward good ambassadors with higher pay, better commissions, or extra freebies to keep them around.
Form a Solid Brand Ambassador Marketing Strategy
Influencer marketing is the best way to cut through the clutter on your followers' feeds, but an ongoing and long-term relationship with an influencer as a brand ambassador can deepen your bonds with their audience. When in doubt, follow these five steps to partner with your first brand ambassador and create a robust ambassador marketing program.
Need a little more help? We've got you covered. Markerly takes the hassle out of finding a successful brand ambassador by pairing you with pre-vetted influencers who are ready to grow your business. See Markerly in action now.