Reading Time: 11 minutes
The higher your level of brand awareness with your target audience, the more likely they are to buy your products or services. The higher their level of brand loyalty, the more likely they are to keep buying from you again and again. Compared to other marketing trends, branded content offers companies the greatest opportunity to increase their brand awareness and loyalty at the same time.
Learn what branded content is and why audiences love it. Then, get ideas for the types of branded content you can make, and discover tips to create your own branded content marketing strategy.
Why Audiences Love Branded Content
The answer to "What is branded content?" is not traditional advertising, banner ads, or annoying online pop-ups.
It's a form of digital PR that doesn't always focus on your products and services.
Instead, it tells a story about your brand, its beliefs, its values, and its effect on the world. Sometimes, it may tell us a story about ourselves or the world we live in. These are stories designed to connect with us emotionally.
People love stories, especially ones they can be part of, and that's why branded content works so well. Branded content can be social media campaigns, videos, articles, podcasts, e-books, infographics, and more.
However, successful branded content campaigns are just as much about the distribution as they are about the story. The best branded content is not only on your website and social networks — it gets into the press and on other websites too.
Apart from the short-term splash of publicity it can deliver, branded content also has much longer-term SEO benefits because of the backlinks it generates from other websites.
So what is branded content when it comes to getting a return on your investment?
According to the Local Media Association, people find high-quality branded content to be 22 times more engaging than display ads. Banner ads only manage to capture around 1.6 seconds of consumer attention compared to the 44 seconds people give to written branded content.
Pre-roll brand recall is higher for branded content, even Gen Zers feel positive about it, and unlike most advertising, it kickstarts positive conversations about your brand. Here are four reasons audiences love branded content.
1. It Lets Your Audience Connect With Your Brand
All consumers but particularly Gen Zers and Millennials want their brands to be organic and real, not polished and perfect. Four out of five American millennials want brands to share their values — two-thirds will actually boycott those that don't.
Branded content gives you a chance to share stories about the issues that matter to your target audience. You might want to highlight a cause your brand supports or a charity your brand partners with. You might want to tell a story about how your corporate social responsibility (CSR) program ensures your supply chain is ethical and your way of doing business is honest, open, and transparent.
2. It Creates Water Cooler Moments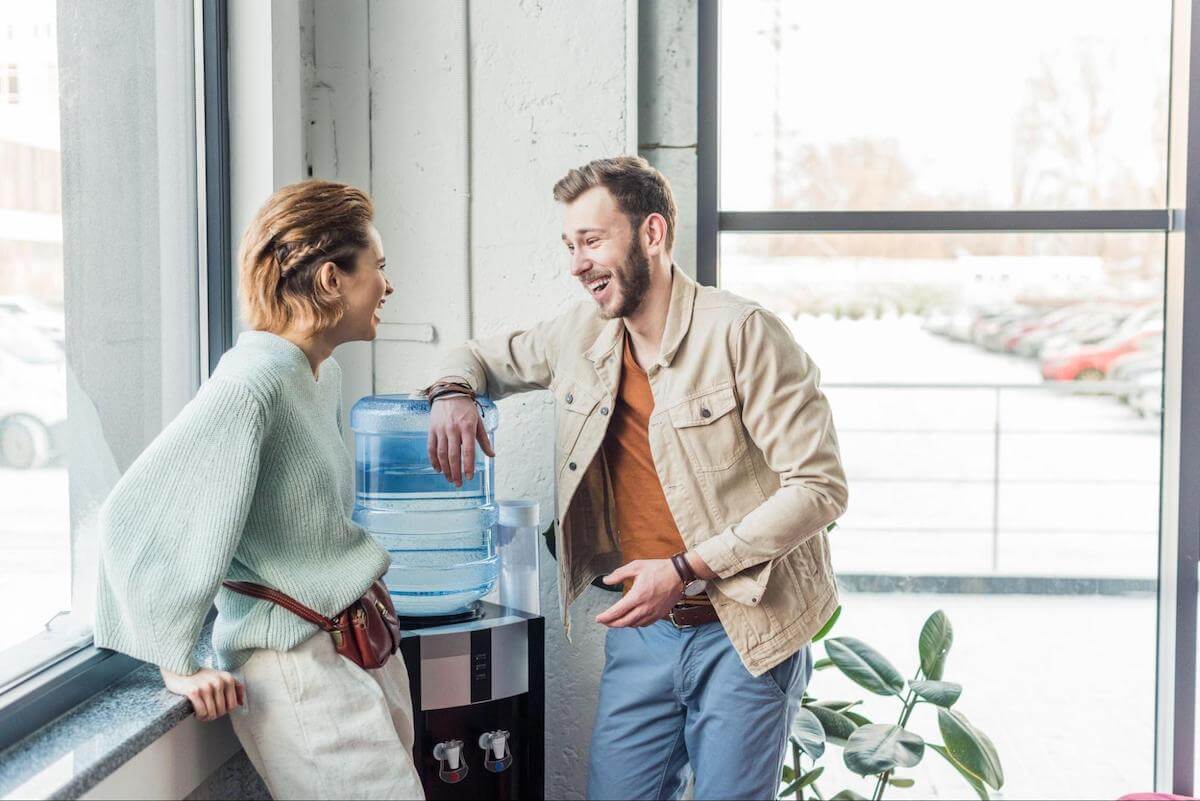 You might just want to get people to sit up and take notice. Some of the best examples of branded content have gotten people to do just that. For example, Red Bull partnered with Felix Baumgartner when he leaped back down to Earth from 127,852.4 feet up in the sky.
Dove Real Beauty created their "You're more beautiful than you think" film, which they made in response to their findings that only 4% of women believed that they were beautiful. This campaign moved people and got them thinking about the pressure on women to look their best at all times. It was a statement from Dove that they believe in all of their customers and are willing to highlight issues of importance to them.
3. It Connects Your Brand With Influencers Your Customers Trust
Paid partnerships with influencers can also be a key part of your branded content marketing campaigns.
Whether you work with mega-influencers or micro-influencers, you can still make a splash. Proactiv's #TRUESelfie campaign saw mega-influencers Nicole Sherzinger and Sharon Stone share photos where they wore no makeup. As with the Dove campaign, Proactiv intended to highlight the pressure women feel about their appearance, and they received a lot of press coverage from it.
Online prescription glasses retailer, Warby Parker, also used influencers for their #WearingWarby campaign. This was a collaboration with seven hand-picked nano- and micro-influencers who shared the difference that seeing clearly made in their lives and their work. 
From just 18 branded content posts, they reached 844,111 people receiving 55,250 likes and 650 comments (an engagement rate of 3.45%, compared to the average Instagram engagement rate of 1.22%).
4. It Allows Customers to Share Their Story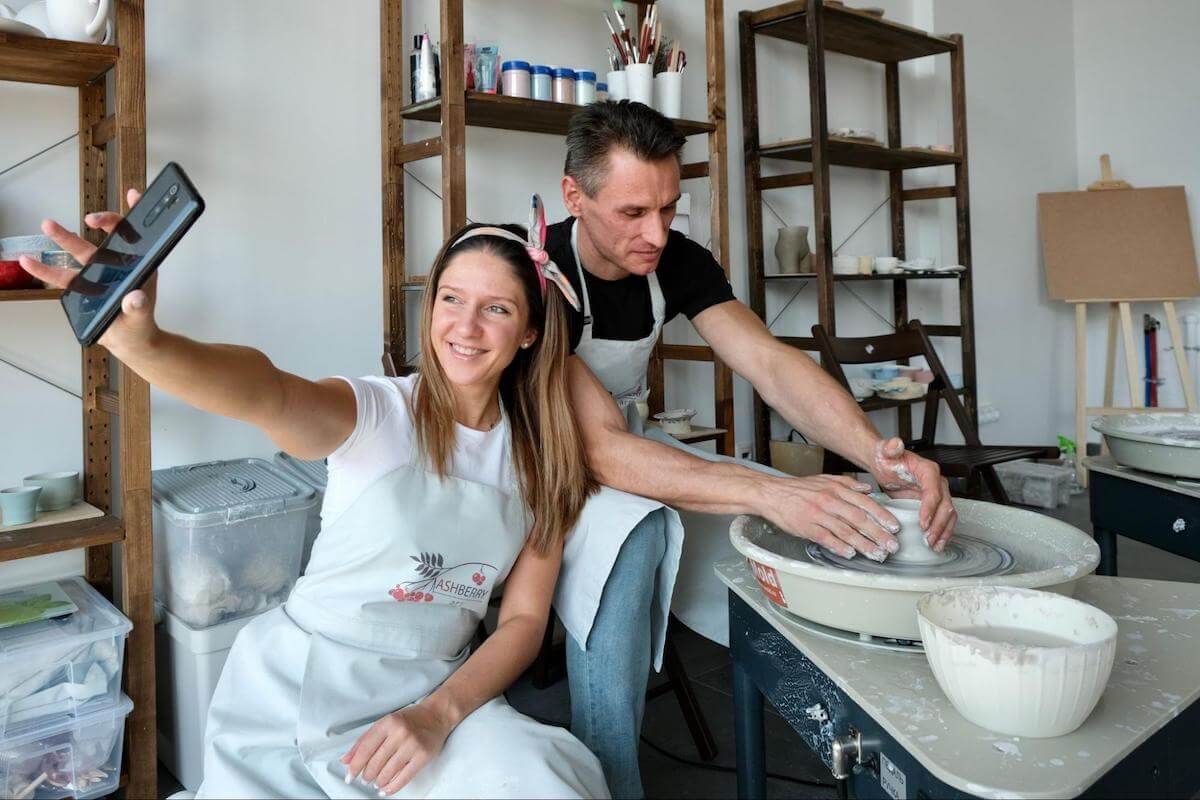 Branded content can also include the stories of how other people have benefited from your products and services. Many brands encourage their customers to become branded content creators on social media. They become case studies for how great your products and services are, and how much of a difference they make to the lives of your customers.
Brands really benefit by including user-generated content (UGC) on their own social media channels and beyond. If enough of your customers participate in a campaign in a short space of time with the same hashtag, it can go viral quickly.
Of all types of branded content, user-generated content is the most successful — 6.6 times more successful than company-originated branded content.
10 Ways to Create Branded Content for Your Campaign
The content creation possibilities offered by content marketing are broad, but most types do one of these 10 things.
1. Invite Others to Be Part of the Story
These are not challenges to do daredevil stunts like Felix Baumgartner's jump from space. Instead, they're a direct appeal for users to create content for campaigns.
The diorbeautylovers channel has 828,000 followers and was created so that lovers of the brand's products could share their purchases and their experiences. To be featured, customers simply have to include the hashtag in their posts.
Estée Lauder is successfully leveraging the reach of TikTok by posting user-generated content to followers of its channel.
Sunglasses brand Quay Australia is reusing their follower's content on their website. Someone interested in a particular pair of sunglasses can see them being worn by actual customers. Over 400,000 pictures have been uploaded to #QuayAustralia on Instagram.
2. Show Your Allegiance to Your Target Audience
"Be proud" branded content is successful in aligning companies with specific values or ethics of importance to their target audience.
For example, Aerie encourages customers of all body types to send in photographs of themselves. Their slogan on their Instagram channel is that their clothing is "made for REAL life," and they pledge "power, positivity, and no retouching." Their #aeriereal hashtag has so far generated an amazing 347,287 posts from a follower base of around 1.5 million — very high engagement levels.
Skittles also used this technique successfully with their #OneRainbow Pride campaign when, for a month, all Skittles in special bags were white rather than their five standard colors of red, orange, yellow, green, and purple. The company said, "We have given up our rainbow to show support for the LGBTQ+ community. For every SKITTLES Pride Pack sold we will be donating $1 to GLAAD."
3. Encourage Followers' Creative Streaks
Not all UGC campaigns have to be virtuous.
You can encourage users to create content on any topic, which is what National Geographic did with their #WanderlustContest campaign. The goal was to encourage users to share their best nature photos — 70,000 people did, and the person who won the contest got a seven-day photo vacation to Yosemite National Park.
Lay's asked the public to pitch them their "perfect Lays flavor" with a top prize of $1 million in their #DoUsAFlavor campaign. Followers had to choose three ingredients and design the bag. The content was user-generated and so was the winner. People could vote for the winning flavor via text message, Facebook, and Twitter.
4. Stunts
Stunts as a way of generating branded content have a long history. How many people remember Pizza Hut's intention to rename themselves Pasta Hut in 2008, or their Bluetooth-enabled sneakers from 2017 which would order pizza for you at the touch of a button?
Or when Taco Bell bought the Liberty Bell? Or when McDonald's flipped their M?
British baking company Greggs grabbed headlines by daring couples to forego a fancy restaurant and spend their Valentine's Day evening with them — eating from the normal menu. Couples could then share photographs of their evening on social media.
Stunts bring a brand into focus, albeit for a short time, especially if they fool the media in the process.
5. Run Surveys and Release the Results

Guides are a type of branded content companies use to indirectly promote their services because the focus is on what their target audience wants or desires.
Surveys and opinion polls are a particularly effective way of creating unique content for a guide.
For example, Airbnb recently placed an article with a leading digital publication on the "8 most wish-listed Airbnbs in Australia" as COVID restrictions start to lift.
TripAdvisor recently published their list of the most popular world tourist destinations with Dubai finishing top. A total of 10 cities in 10 different countries were featured in the list, ensuring that the company created talking points in 10 different nations around the world.
6. Share Facts and the Bigger Picture
Another way to get your brand featured prominently is through the release of information that's likely to interest them.
Realtor.com, one of America's largest home listing sites, uses its position to regularly place branded content in publications. Recently, they featured in Fortune Magazine telling its audience that "There's a historic shortage of houses for sale, and Realtor.com predicts more pain for homebuyers this year." It also placed its content in front of the citizens of Marion County, FL, telling them in the Statesman Journal that the real estate in the county was "hot" as median prices surpassed $385,000.
Non-fungible tokens (NFTs) are taking the world by storm right now and, according to Google News, cryptoart.io has achieved distribution of their branded content across more than 30,000 sites — one example is their "15 most expensive NFTs of all time" in Gotham magazine.
7. Introduce a Novel Twist
A lot of branded content gets attention because its spin is on solving problems we all face, even if they might not really be problems, but the brand's solutions find their way into the press and onto the internet.
For example, when Sollis Health opened its eighth U.S. treatment center in Florida, they appeared in the Palm Beach Daily News to solve the problem of needing an appointment to be seen by a doctor. This is despite the fact that there are 10 or more similar clinics already in Palm Beach. Sollis also promises to offer its patients "incomparable VIP amenities." 
A promise of exclusive service is a proven way to win headlines. MedMen, a cannabis retailer, made headlines in the LA Business Journal by offering a concierge service to its customers.
8. Launch, Change, or Withdraw a Product
This is a kind of product placement dressed up as news to get people talking.
For example, Queen Elizabeth II of England made the front pages of websites around the world when she launched her own "Coastal Walks" cologne for dogs.
Fast food chains also launch seasonal and time-limited products, which make the news. McDonald's is a master of this technique — you can see it in USA Today's story on McDonald's menu hacks, the story about their Square Burger in Japan Today, or the misery British customers felt when they removed their Chicken Big Mac as reported in The Mirror.
9. Show That You Care
The need to be sustainable and responsible extends just as much to luxury brands as it does to mass-market brands.
Chopard, the Swiss maker of luxury watches, jewelry, and accessories were one of the first to spot this trend, and the word "ethical" appears in over 1,600 articles on Google News beside their brand name. It recently purchased a 6,226-carat raw emerald (since named Insofu). "Ethical" appears in many of the 376 online articles and reports about Infoso, including in Harper's BAZAAR.
Global bank HSBC has been a long-time advocate for LGBT rights. This campaign has been a tremendous success for the bank as there are over 5,000 mentions of their brand in articles containing the acronym LGBT.
Luxury denim brand Citizens of Humanity promises to donate $10 to UN refugee agency USA for UNHCR for every photo uploaded and tagged with #WEAREALLHUMANITY. At the time of writing, 15,385 pictures have been uploaded.
Burger King's memorable video explanation that used a Whopper to explain net neutrality and its importance scored a combined 21 million views across Facebook, YouTube, and Twitter.
10. Contests and Giveaways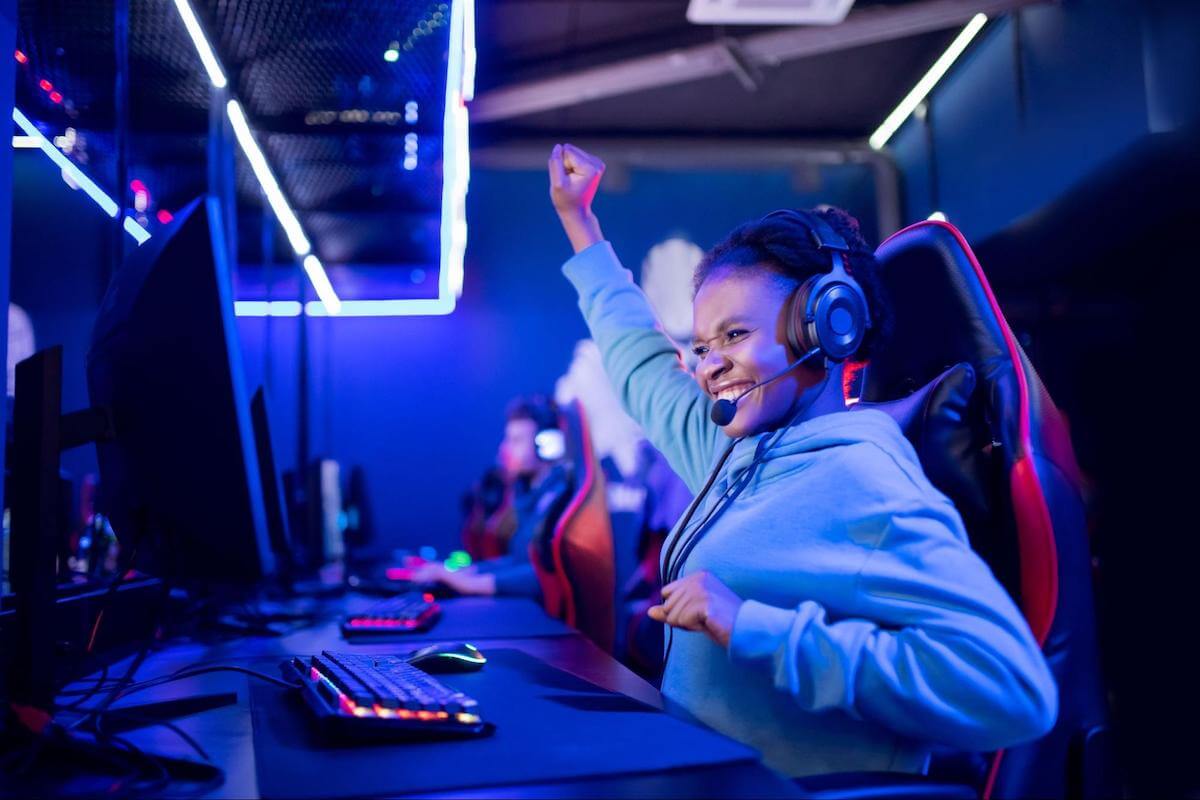 Contests and giveaways offer some of the most successful examples of branded content campaigns.
Running from 2006 to 2016, the Doritos "Crash The Superbowl" contest offered a $1,000,000 prize, a job at Universal Studios, and the chance that your film could be the one they used during the game.
Adidas recently bought virtual land in the Sandbox metaverse. At around the same time, the company held an online event for users of its CONFIRMED app. Customers who attended were given a digital token, a type of NFT, for free. The NFTs now fetch thousands of dollars because owners of the tokens have been promised something special: Because they were there "from the beginning of this journey — (this token) may come in handy."
The existence of an Adidas NFT has led to over 125,000 mentions online, helping to perpetuate brand-related buzz.
4 Ways to Distribute Your Branded Content
Once you've decided on the story you want to share with the public, there are four different ways you can distribute your branded content for the widest exposure.
1. Social Media
From posting to your own channel to promoting with hashtags and entering into partnerships with influencers, social media ads will be most brands' first port of call.
The most useful metrics to study when gauging the success of your branded content will likely be reach and engagement rate. How many times did your followers like and share your content with others?
As social media evolves into a sales platform, you might also want to track sales and leads generated to measure how successful a particular piece of content has been at converting new customers.
2. Traditional Media
Branded content, when done well, is enthusiastically picked up and reported on by high-ranking websites and respected niche blogs.
Metrics to monitor include:
The number of new inbound links to your site
The number of times your content has been seen on other websites
The number of additional visitors, leads, and sales generated
The number of new followers on social media
3. Video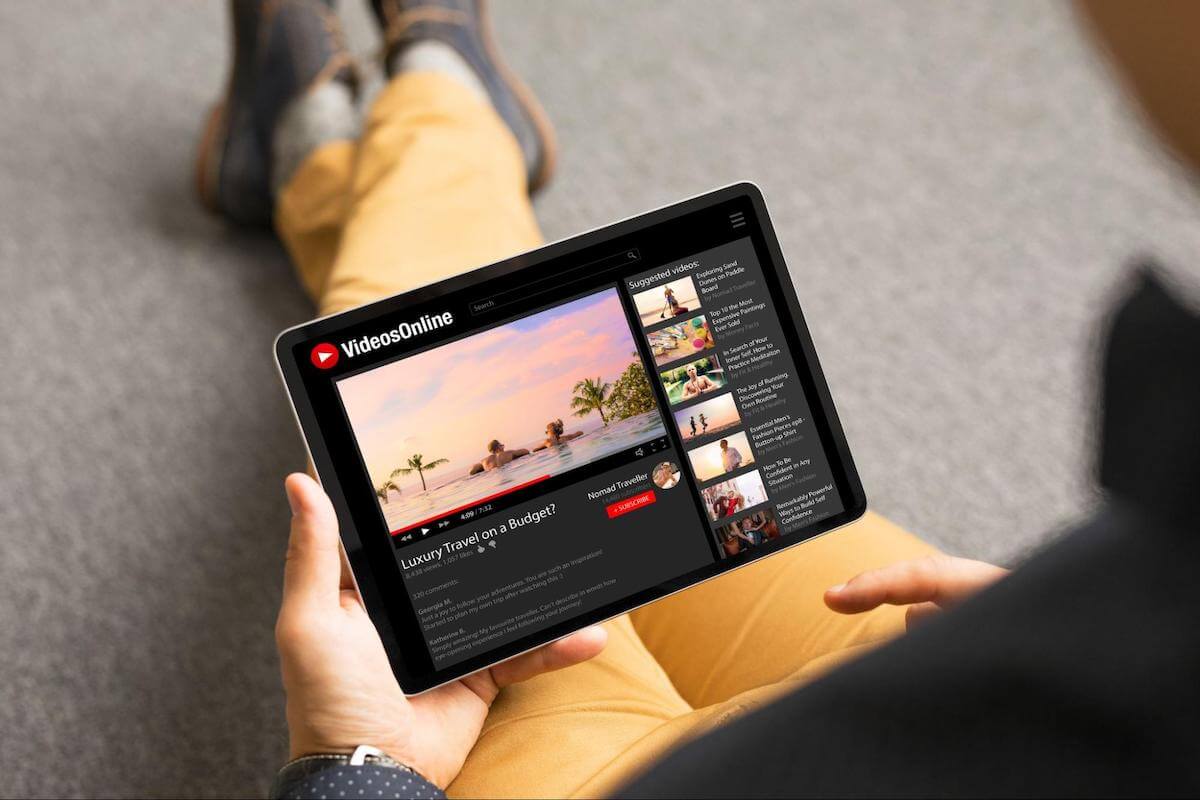 Some of the most successful branded content examples are video and short films.
For videos uploaded to YouTube, Instagram, Facebook, and other social media, metrics you should monitor include:
The number of views on each platform
The average length of views
The number of additional visitors, leads, and sales generated
4. Native Advertising
Native advertising is an option for third-party media sites. In this technique, you pay the site to write an article about your new product launches — such as a listicle about the best items on your menu or an article about a trendy new color your product is available in.
The article looks like it's a review article by that site, but it is in fact a paid advertisement. For this type of advertising, you would partner with a site that has enough traffic from your target audience to make it worth paying for.
With native advertising, you can measure cost-per-click as well as cost-per-lead or sale as your primary metric for success.
What Is Instagram Branded Content?
What is branded content on Instagram? Branded content is actually the name of a service.
On Instagram, branded content is, in the platform's words, "creator or publisher's content that features or is influenced by a business partner for an exchange of value (for example, where the business partner has paid the creator or publisher)."
In other words, creators or publishers must tag business partners (like brands) in a post they upload if the brand has in any way compensated them for inclusion in that Instagram post. Most of the time, the compensation will be a payment in cash, but it may also be free gifts or commission from affiliate links.
If a creator or a publisher tags your brand in an existing post or a story they've put on Instagram, you can turn that post or story into an ad if you have the creator or publisher's permission.
You can use both influencers and user-generated content in your Instagram branded content marketing campaign.
Tell a Brand Story Your Audience Wants to Hear
Using a variety of digital marketing techniques from social media to content strategy, we've helped clients successfully communicate their brand values to their target audiences for over 10 years.
To create a stronger connection with your audience through branded content, contact us today.